I usually eat salad for lunch, so I'll make the chicken in advance, shred it, and store it. When you make this chicken, it's super easy to shred with just two forks.
If I make the whole chicken, I can get enough for dinner and a few salads. If I skip the salads, I have enough for leftovers.
Ingredients:
4 chicken breasts OR whole chicken depending on how much you want
3-4 cloves of garlic, whole
3-4 cups unsalted chicken broth or stock depending on if you use a whole chicken or chicken breasts. You'll want it to cover about half of the chicken.
Mrs. Dash seasoning (I use extra spicy and original blend) to taste
Directions
Combine everything in the crockpot and cook for 10 hours on low if chicken is frozen, 8 hours if thawed! You can also cut the time in half by cooking on high. That's it! Super quick & easy!
Enjoy!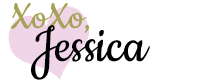 This post may contain affiliate links to help our readers find the best products.