So you have decided to eat clean, you have your clean eating meal plan, you've done your groceries… but what else do you need to succeed? There are some clean eating must haves that are going to make your life a whole lot easier, so I wanted to save you the stress and share them with you.
Clean Eating Must Haves for Meal Prep
Meal Prep Containers
Meal prep and/or meal planning is key to success!
When you know exactly what you're going to eat, you are less likely to slip and fall off the wagon. Since, with meal prep, you usually have a few days worth of food- it's a good idea to divide it in to the correct portions and store it already portioned out.
Meal prep containers are the best way to do that. You just fill them up, refrigerate them, heat them up and then throw them in the dishwasher or wash them by hand when you're done.
Super convenient and cheap.
&
3 Compartment Meal Prep Containers

1 Compartment Meal Prep Containers

Glass Meal Prep Containers

Portion Control Containers
Portion Control Containers Kit 

Portion control containers are an easy way to keep your portions on track.
In a nutshell, the portion control containers come in six different colors to represent different nutrients. So when it's time for you to eat one of these nutrients, you just fill the container with the appropriate nutrient and know that's one portion.
Red = Protein
Purple = Fruit
Green = Veggies
Yellow = Good Carbs
Blue = Healthy Fats
Orange = Seeds
For example, if you're having strawberries and greek yogurt as a snack, you will fill one red container with the greek yogurt and one purple container with the strawberries. Then you will know that you have a healthy portion of protein and fruit.
Silicone Muffin Liners
This one may sound weird since we're not exactly baking cupcakes! But I like to use silicone muffin liners for meal prep.
When you meal prep, you are probably mixing different foods. Some need to be reheated, some don't. For example, you're packing a lunch of chicken, rice and salsa. Since the salsa doesn't need to be reheated, you can put it in a muffin liner and easily remove it when it's time to reheat your food.
This also keeps your wet foods from touching your dry foods (that's why you need the silicone liners, not paper).
I like this set because it comes with two different sizes, so depending on what you're packing you can use the one that fits best.
Clean Eating Must Haves for Cooking
Nonstick Cookware
T-fal Signature Nonstick Thermo-Spot Heat Indicator Cookware Set

Using non-stick cookware is important because it removes the need to use fat when you cook.
I can make my eggs sunny-side up without having to use a bunch of fat, or any at all. It really doesn't stick.
The reason I like this T-Fal set is because it has a circle in the middle that turns red when the pan is ready to be used (heated enough so your good wont stick). That is probably why I have never had any issues with sticking.
But please, please, please make sure you use silicone utensils with these so that you do not scrape off the non-stick coating with metal.
Silicone Baking Mats
Silicone mats replace parchment paper and foil, making them less wasteful and cheaper.
The reason I consider these a clean eating must have, though, is because they also remove the need to use fat. Anything you bake on these will slide right off without any fatty oils or butter.
They are also easy to clean since everything slides right off.
Plus, they don't take up any space because you can just lay them flat.
A Great Knife Set
Cuisinart Advantage 12-Piece Knife Set

When you're eating clean, you do a lot of cutting and chopping because you are eating fresh produce and lean meats.
Having a great knife set will just make your life easier. It'll be faster and less stressful to chop things up.
I have had expensive knife sets and I have had cheap ones… these are my favorite no matter what the cost is. I'm not joking when I tell you these are still the only ones I reach for two years later.
That being said, they're a steal at only $19.99 for 6 high quality knives!
I also love that they come with covers for each knife because it makes me feel more comfortable with my toddler at home.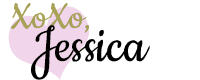 This post may contain affiliate links to help our readers find the best products.