I love Chipotle, but I don't like spending my money on them all of the time. This tastes just as good and is super easy to make.
Ingredients
1 pound boneless, skinless chicken breasts about 2 large breasts
2 tablespoons of olive oil
3 teaspoons of onion powder
2 teaspoons of garlic powder
3 teaspoons of chili powder
2 teaspoons of cumin
1 teaspoon of sea salt and freshly ground pepper to taste
3 cups of low-sodium chicken broth
1 15 oz can of diced tomatoes, drained
1 onion, diced
1 14 oz can of black beans, drained and rinsed
2 3/4 cups of instant whole grain brown rice
1 can of corn (optional)
½ cup shredded cheese of choice (optional)
Directions
Place chicken breasts in slow cooker.
Pour chicken broth over chicken breasts and stir in canned tomatoes, onion, corn (optional) olive oil, onion powder, garlic powder, chili powder, cumin, salt and pepper.
Cook on low for about 4 hours.
Remove chicken breasts from slow cooker.
Turn slow cooker to high and stir in instant rice and beans.
Let cook 30-45 minutes on high, or until rice is tender.
Add chicken back in, cook for 20 minutes on high, or until chicken is warm.
Serve & top with cheese (optional)
Enjoy!
21 Day Fix:
Serving Size = 1 cup
1/2 red, 1/2 green, 1 yellow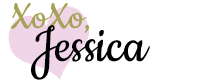 This post may contain affiliate links to help our readers find the best products.