Ingredients:
1 cup natural brown rice
8 cups cold water
1 1/2 tsp kosher salt
Directions:
Rinse the rice with cold water for 30 seconds.
Bring the water and salt to a boil over high heat in a large heavy pot with a tight fitting lid.
When the water is boiling add the rice, stir and partially cover (don't cover complete or it will spill over) and cook on medium-high heat for 30 minutes.
Drain the rice in strainer, then quickly return to the pot and cover tightly for 20 minutes so the steam finishes cooking the rice.
Uncover the rice and fluff with a fork.
Enjoy!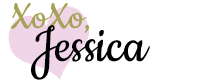 This post may contain affiliate links to help our readers find the best products.