We live in a busy world and sometimes the easiest option is to go for fast food. That's why it's important to know what the best healthy fast food options are.
I used to go for fast food pretty often and would then come home and check the nutrition facts on their website… cue the freakout! But I still did the same thing, every. single. time!
A lot of times I thought the salads would be the best option, but soon realized that you're usually better off with a chicken sandwich.
And that drink that couldn't possibly be over 450 calories? Well, it was was actually 800 calories! And, well, there went two days worth of meals in 15 minutes (also considering the meal that came with the drink, of course)!
In an ideal world, we would skip fast food entirely- but, this isn't that.
So, let's be realistic and admit that sometimes we're too tired to cook and want something fast and immediate.
Don't judge me, but my 2 year old asked me for an "old McDonalds appy meal" today. So I probably need to get my life together asap.
Anyway, when you end up at a fast food restaurant, here are the best and worst fast food options to consider:
(I recommend printing this out and keeping it in your purse or wallet, because you never know when you will need it!)
The Best Healthy Fast Food Options… & The Worst!
McDonalds
Best:
Grilled Chicken Sandwich – 350 calories & 9 grams of fat
Worst:
Big Breakfast with Hotcakes- 1090 calories, 56 grams of fat
Burger King
Best:
Whopper Jr (No Mayo)- 410 calories, 16 grams of fat
Worst:
Four Cheese Whopper- 850 calories, 67 grams of fat
Wendy's
Best:
Large Chili- 250 calories, 7 grams of fat
Worst:
Triple Burger with everything- 1090 calories, 66 grams of fat
Taco Bell
Best:
Fresco Chicken Soft Taco- 140 calories, 7 grams of fat
Worst:
Fiesta Taco Salad with Beef – 780 calories, 42 grams of fat
Dunkin' Donuts
Best:
Egg White Wake Up Wrap – 150 calories, 7 grams of fat
Worst:
Large Mocha Coolatta with Cream- 990 calories, 47 grams of fat
Subway
Best:
6in Turkey on Whole Wheat with Lettuce and Tomato- 280 calories, 3.5 grams of fat
Worst:
Big Hot Pastrami Melt – 580 calories, 31 grams of fat
KFC
Best:
Kentucky Grilled Chicken (1 Drumstick)- 90 calories 4 grams of fat
Worst:
Cheesy Bacon Bowl- 680 calories, 31 grams of fat
Domino's Pizza
Best:
One slice of Thin Crust Veggie and Chicken Pizza- 143 calories, 3 grams of fat
Worst:
One small America's Favorite Feast Pizza- 1500 calories, 60 grams of fat
Chipotle
Best:
One Barbacoa Taco on Soft Corn Tortilla with Lettuce and Tomato Salsa- 400 calories, 7 grams of fat
Worst:
Burrito with Carnitas, Cilantro Lime Rice, Sour Cream, Roasted Chili Corn Salsa and Cheese – 1355 calories, 66 grams of fat
Panera Bread
Best
: Strawberry Granola Parfait- 310 calories, 11 grams of fat
Worst
: Mac & Cheese- 980 calories, 61 grams of fat
Jamba Juice
Best
: Acai berry bowl- 370 calories, 6 grams of fat
Worst
: 22oz Peanut Butter Moo'd- 980 calories, 29 grams fat   And now I'm totally craving a Big Breakfast from McDonalds, but at least I know better… right?!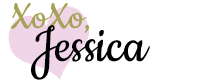 This post may contain affiliate links to help our readers find the best products.