How stressful is it to have to either wear two sports bras or deal with your breasts flopping around during a workout? It seems unfair, doesn't it?
Most places and brands do not offer adequate sports bras for large chests or busty women.
Finally, though, I have found the absolute best sports bra for large chests… made by a busty woman who gets it!
Best Sports Bra for Large Chests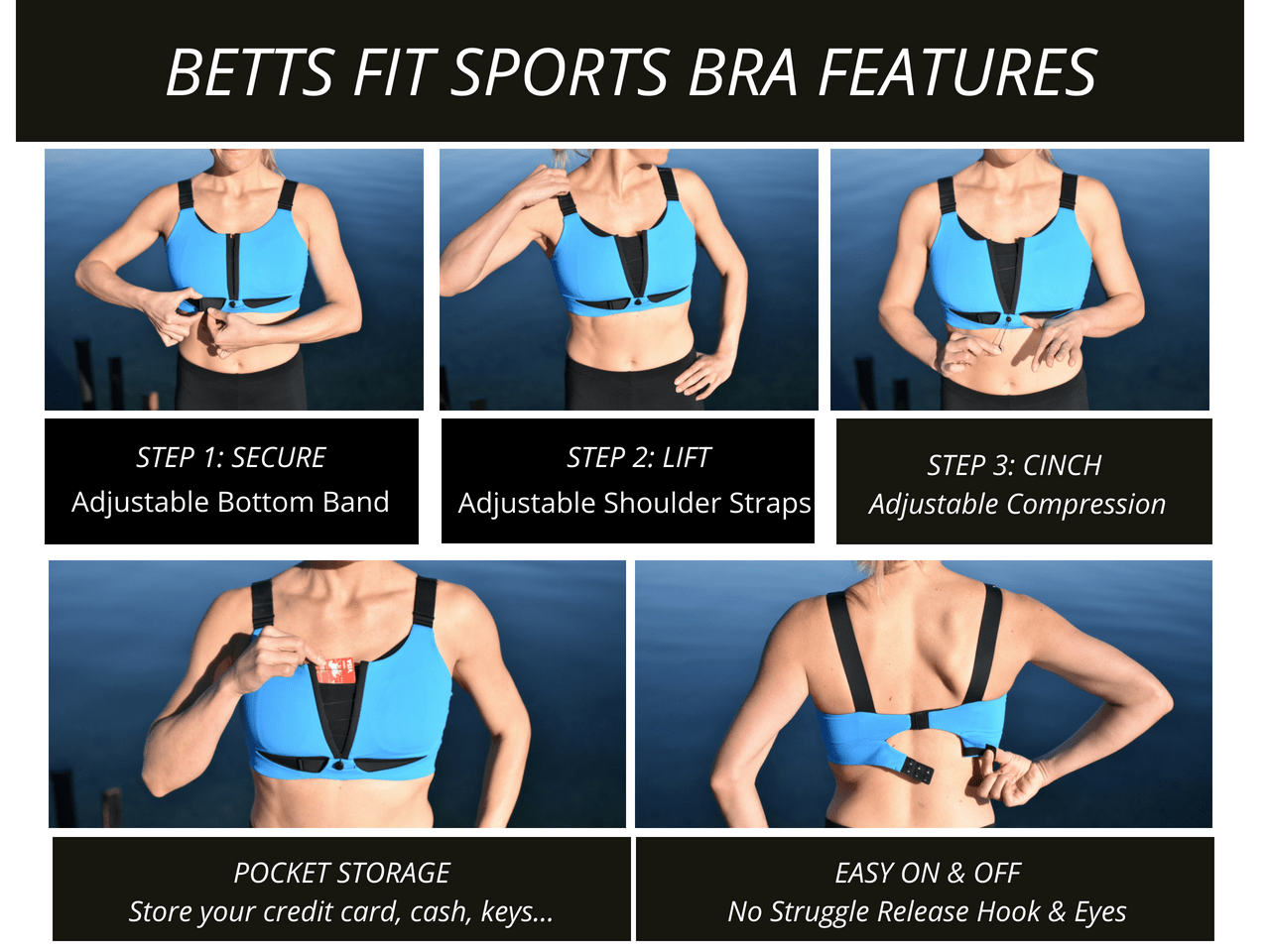 The creator, Catherine, thought of it all when it came to the Betts Fit Sports bra. Bonus, you're supporting an actual mom when you purchase this bra and not a huge brand!
Anyway, here are some of the features (you can also scroll for a video where I show you this in action):
Adjustable band: I have never seen an adjustable band in a sports bra. This adjustable band allows you to make the bra feel comfortable on YOUR body so that the bands don't end up under your breasts or rubbing and chaffing.
Thick, adjustable shoulder straps that can handle the weight of your chest. This is key because it really holds them up and supports them.
Adjustable corset/ compression at the front. Because even though we are all busty women, our busts are still very different. This corset allows you to compress the chest to your comfort so that you can ensure your girls are in place while you run, lift weights, play sports, whatever.
Pocket storage behind the corset area lets you store keys, cards cash, etc. Because it's behind the compressed area, whatever you store remains secure and tight without bouncing around.
Simple, small hooks that don't dig. With bigger busts, you need hooks. It makes it easier to put on and take off the bra. However, most hooks can dig in to your back or bend. These hooks are flat so none of that is an issue.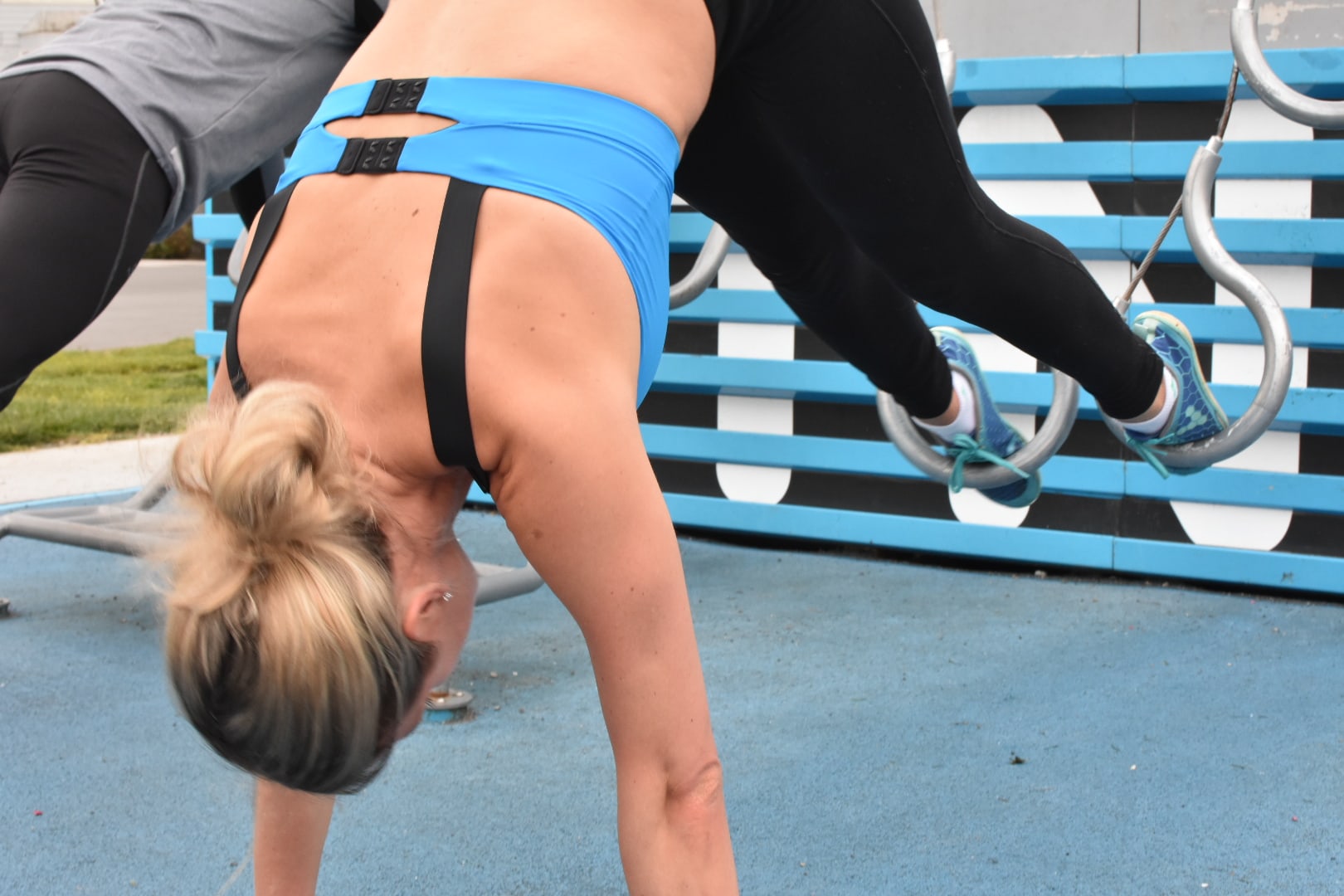 Best Sports Bra for Large Chests Video
Here is a video of me in the best sports bra for large chests (by the way, I'm a 34DDD):

Related: Best Sports Bras for all Sizes

Xoxo,

Jessica

This post may contain affiliate links to help our readers find the best products.