After a long day of school drop offs and pick ups, work, running errands, making phone calls, cooking, working out, etc… there is no better feeling than finally being able to kick your shoes off and relax. Especially if you get to do so alone (aka when the kids go to bed) 😉
That is exactly why I needed to create a space that made me feel like I was actually escaping the house for a bit and would allow me to zone out for a few hours. What better space to do this in than the backyard?!
The Ultimate, Cozy Backyard Escape for Moms!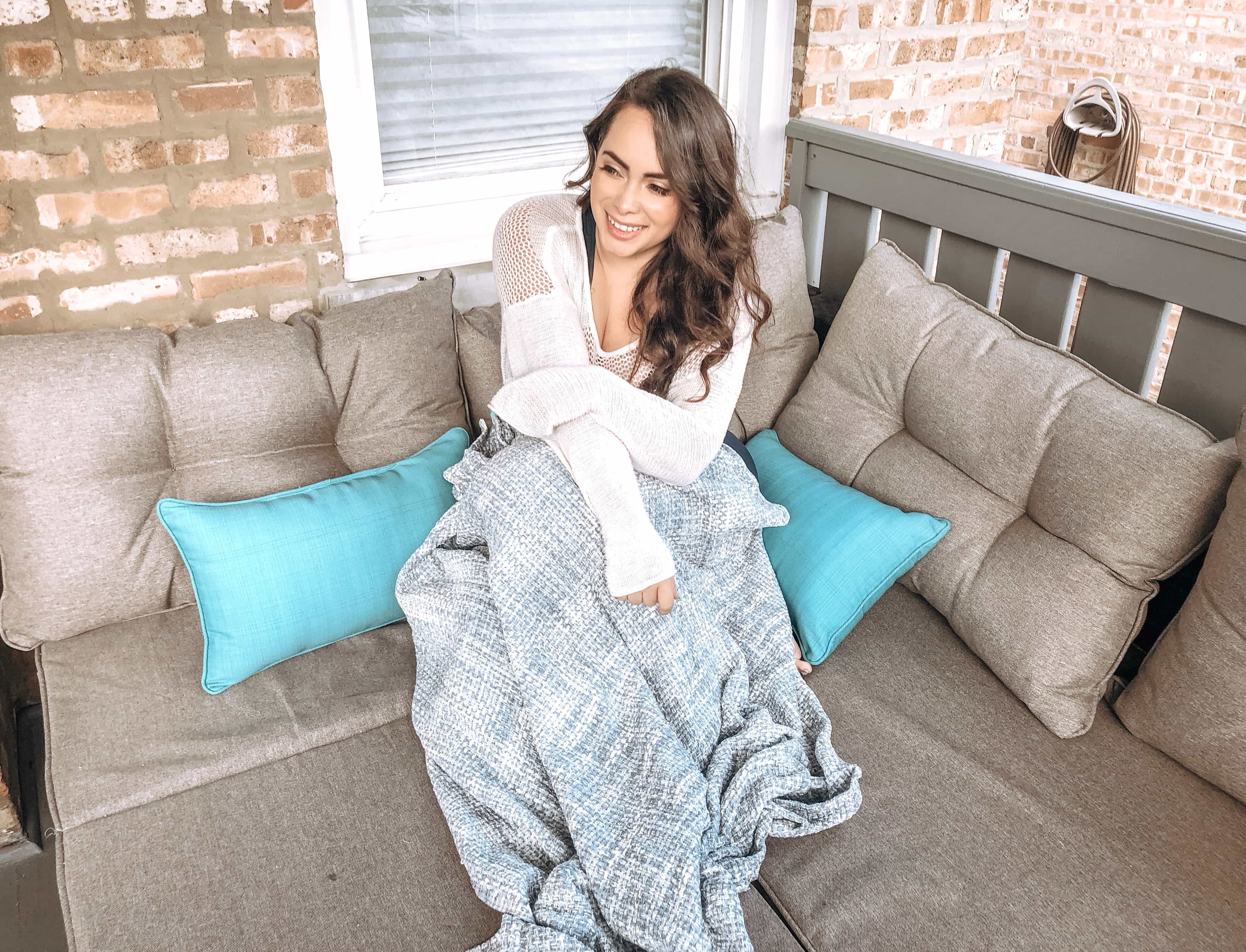 Because it's outdoors, you are literally outside of the house. You get to breathe in fresh air and feel the warmth of summer while you unwind after a long day. You don't have to worry about the mess inside and you can fully focus on reading a book, watching a movie on your laptop or just playing on your phone… whatever you want to do.
I found the perfect piece of furniture for us moms needing this escape for the sake of our sanity! It is the Andronis Outdoor Futon Sofa Bed Sectional from The Futon Shop.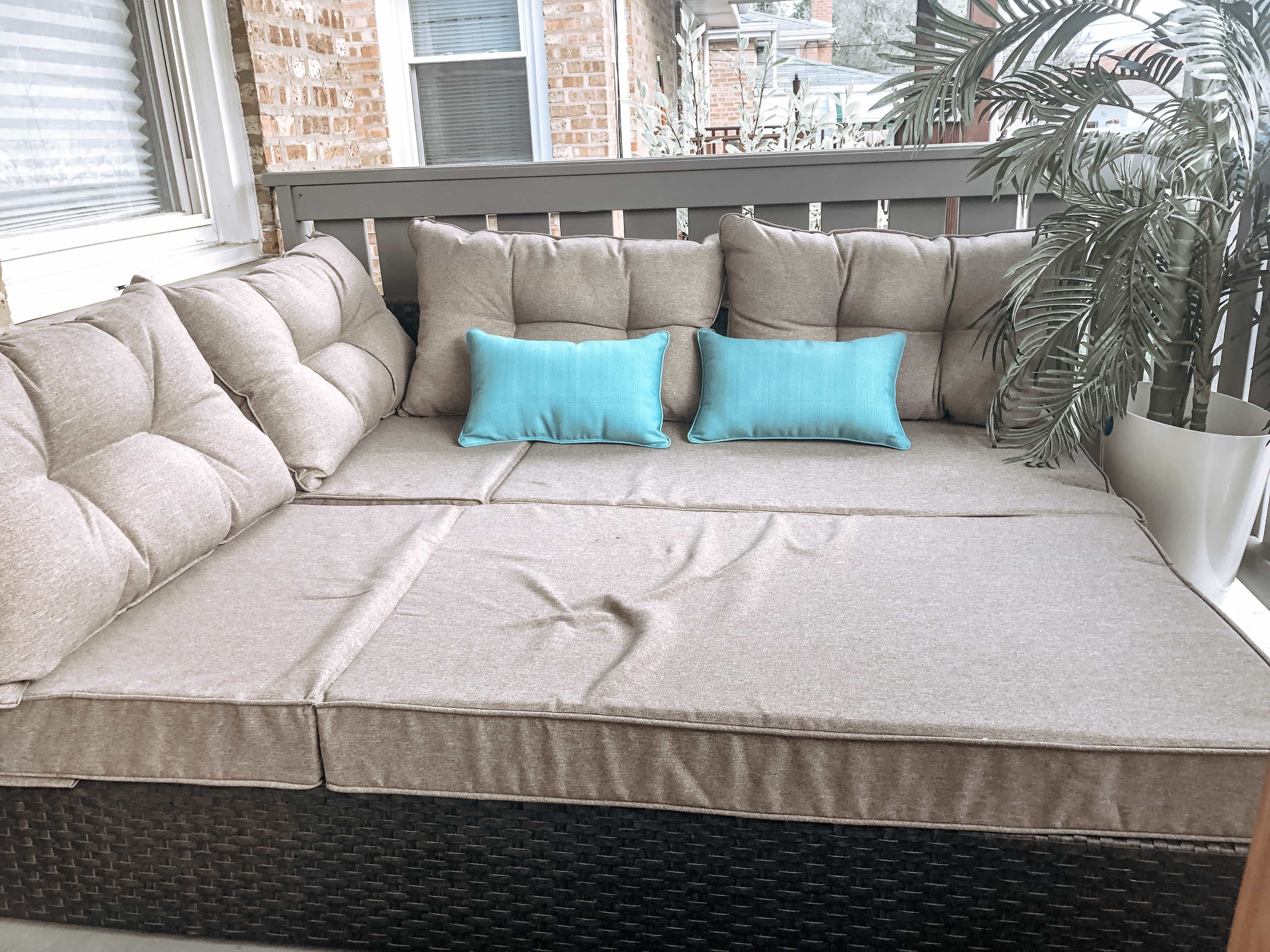 Why this piece? Because it is just as versatile as your moods!
There are four ways you can set it up depending on your space and preference. I love having it as one big, square piece because I can just lay out the way I do on my bed. It's amazing and works really well with my space. Plus looking at it this way just makes you want to jump in, the same way you feel when you look at your bed.
However, you can also use it as a sectional if you prefer that. It is gorgeous as a sectional!
And if you want to switch it up, it's super easy to move around and doesn't have to be taken apart to do so.
You can even raise the headrests or leave them flat! It's super easy to adjust them using a click clack mechanism, so you can change this whenever you want as well.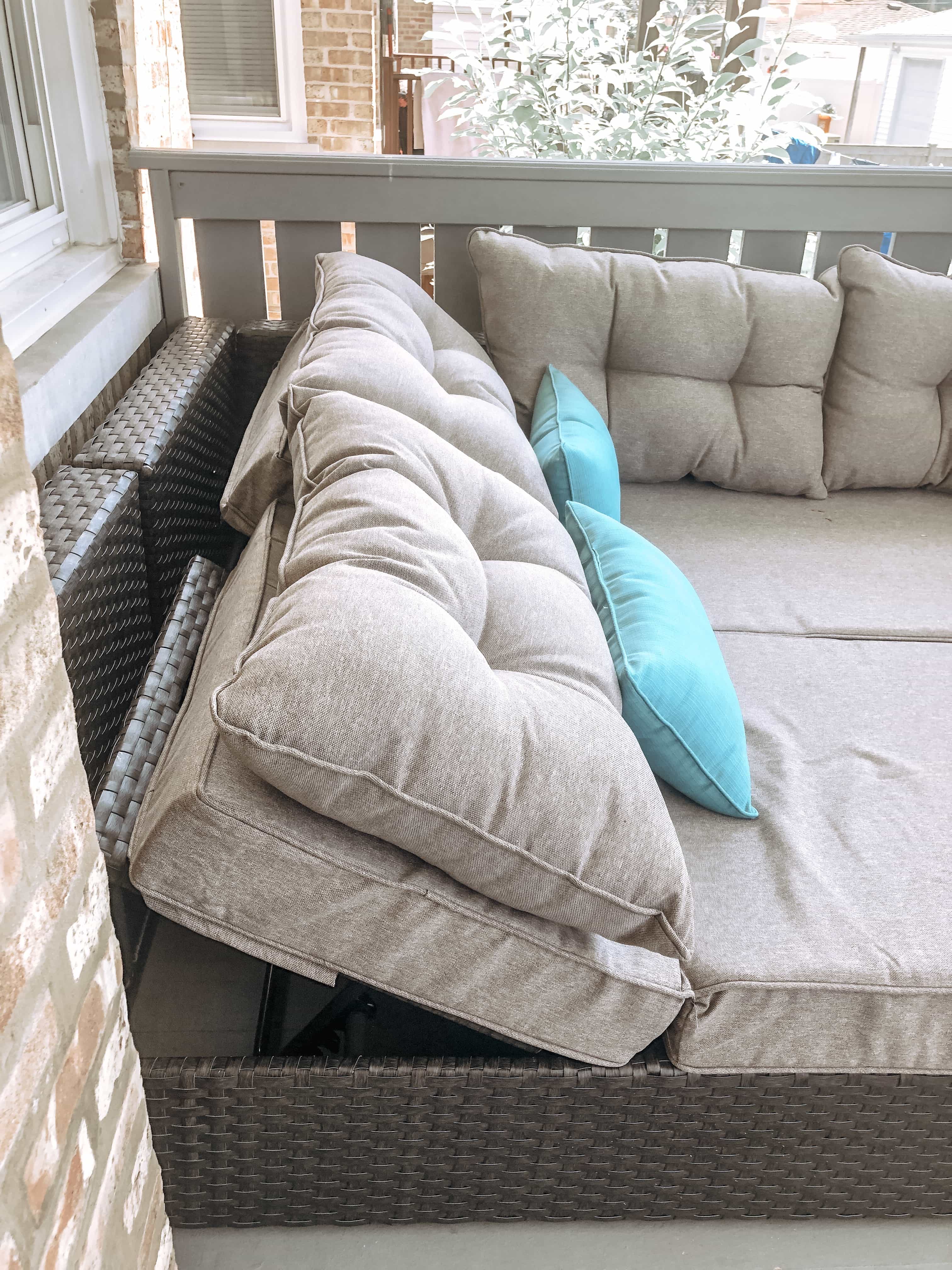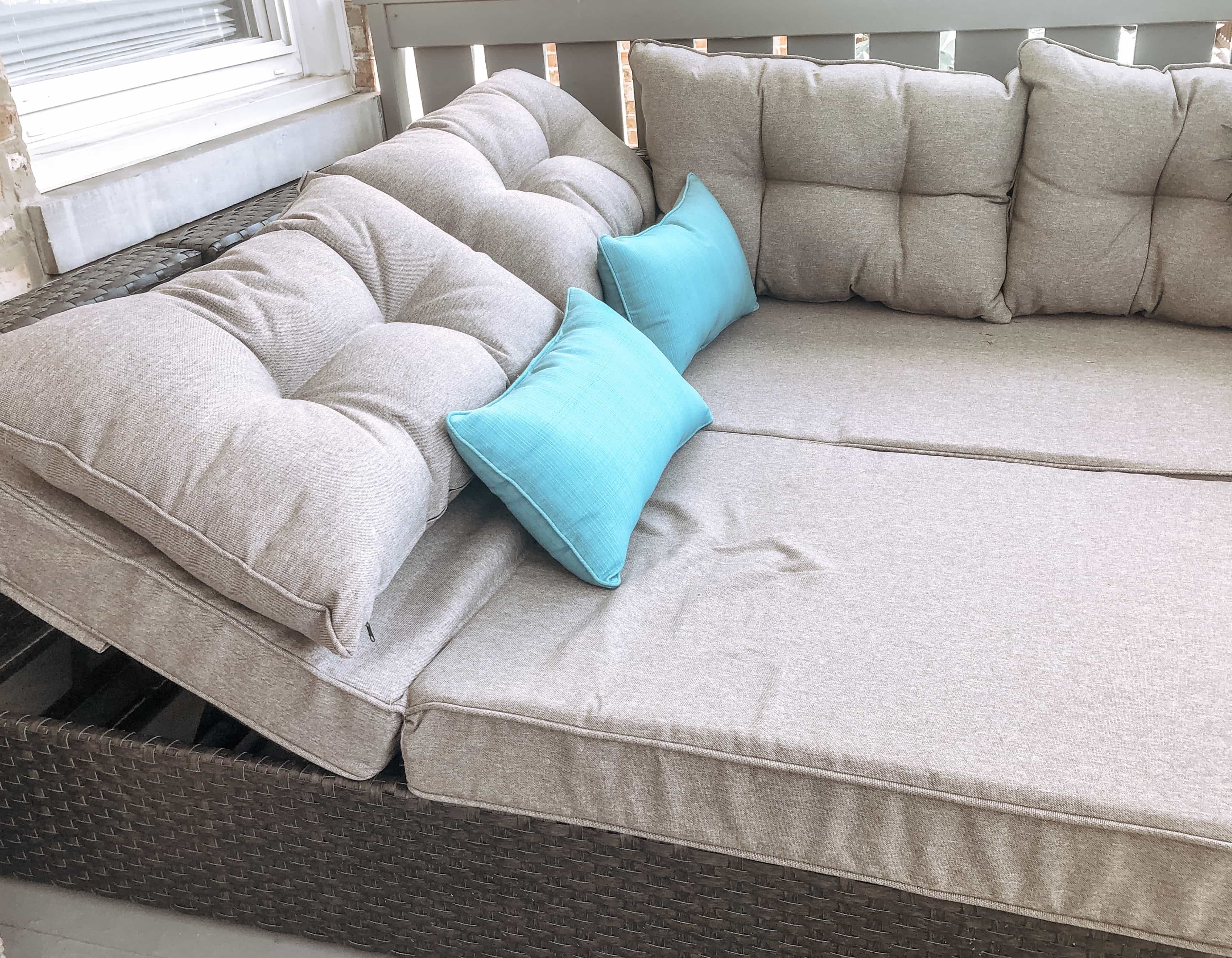 The mattress that comes with the sofa is super comfortable, it definitely feels like a comfy bed you can fall asleep on. I like to take a blanket out there, cuddle up and just zone out.

And, don't get me wrong, when the kids are up they enjoy it too! We have all cuddled on the sofa many weekends. Our family of four fits super comfortably with room to spare. My kids love it! They have even taken a few naps on the sofa while I work on the yard. It also gives me a comfy space to watch them from while they play in the yard.

Of course, the sofa is also water resistant and made of outdoor fabric- so you do not have to worry about it getting damaged. All you have to worry about is how you are ever going to want to get off of it ?

Check it out and enjoy it!

Disclaimer: This outdoor sofa was provided to me in exchange for my honest review. Words are 100% my own.

Xoxo,

Jessica

This post may contain affiliate links to help our readers find the best products.