These low carb keto carrot cake bites taste just like the real thing and are the perfect spring and/or Easter treat!
Low Carb Keto Carrot Cake Bites Recipe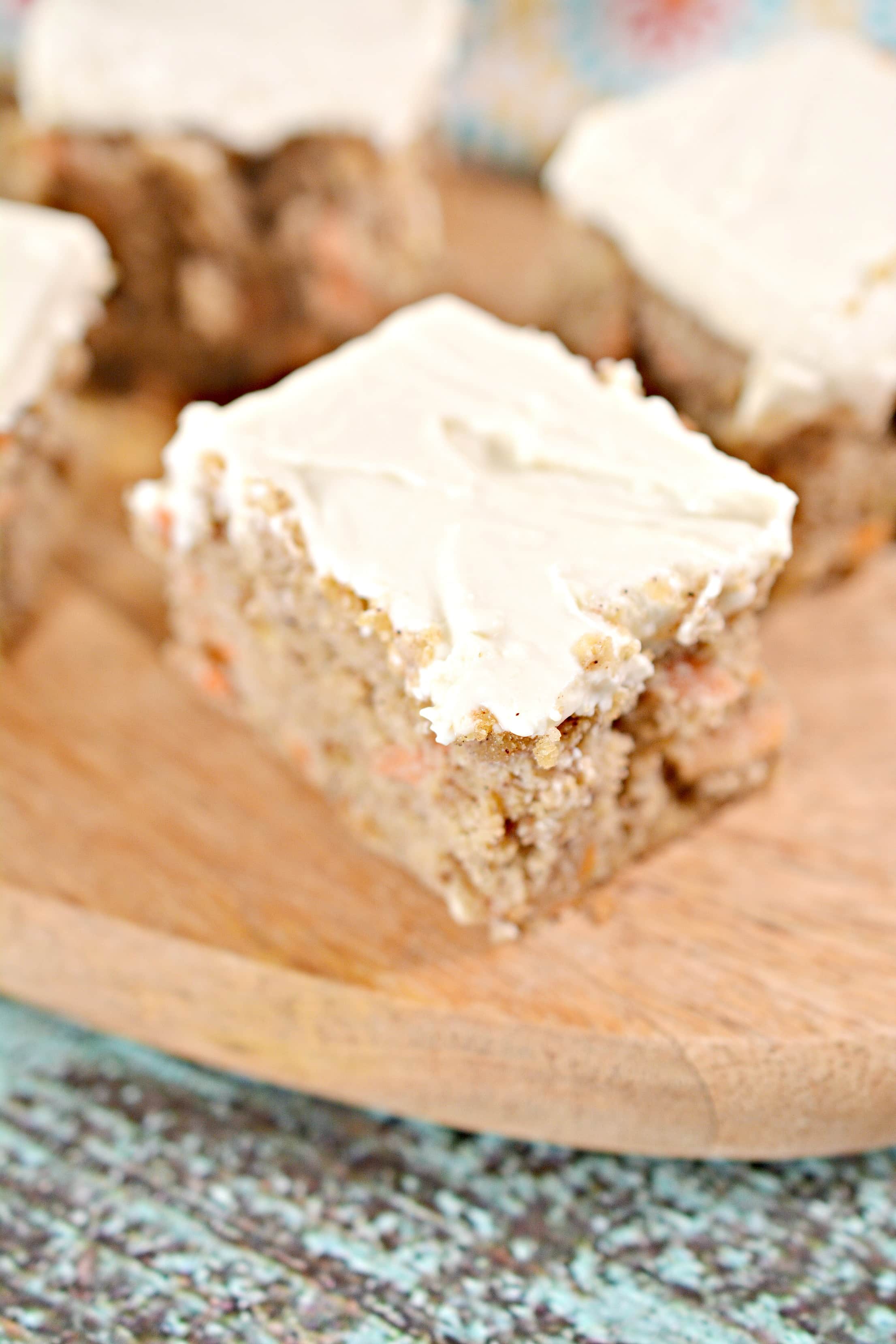 Prep Time: 20 minutes
Cook Time: 25-30 minutes
Servings: 16
Net Carbs: 8g net carbs per serving
Low Carb Keto Carrot Cake Ingredients: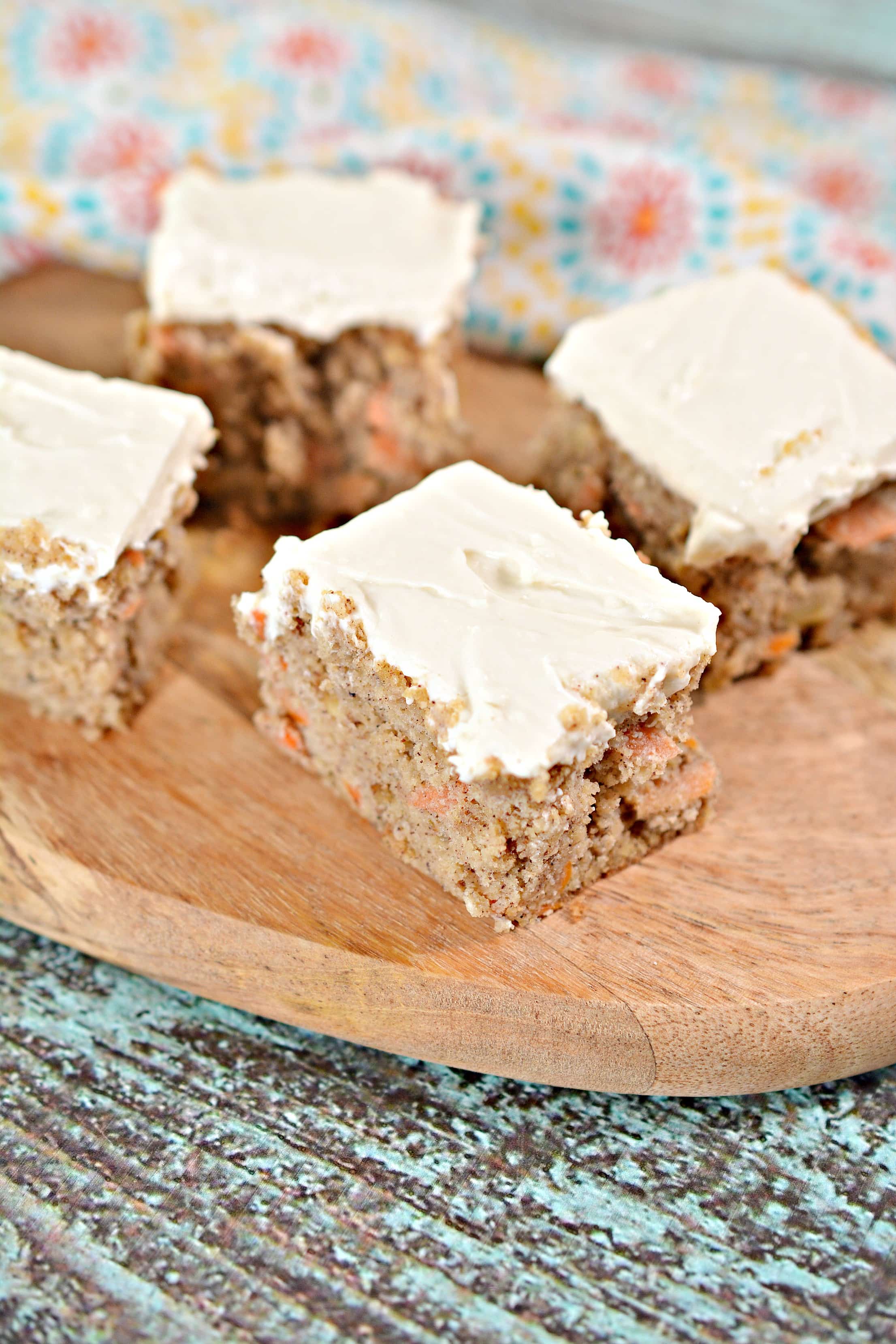 For the cake:
4 Eggs
1 ½ C. Almond flour
¼ C. Coconut flour
¼ C. Keto-friendly oil of choice
9 Tbsp. Butter unsalted and melted
1 ½ tsp. Vanilla extract
½ C. Swerve brown sugar substitute
1 ½ tsp. Baking powder
½ C. Chopped walnuts
1 ½ C. Shredded carrots (roughly 2 medium carrots)
½ tsp. Ground ginger
2 tsp. Cinnamon
½ tsp. Nutmeg
¼ tsp. Allspice
For the icing:
4 oz. Cream cheese softened
⅓ C. Heavy whipping cream
⅓ C. Swerve confectioner sugar substitute
½ tsp. Vanilla extract
Low Carb Keto Carrot Cake Instructions:
Preheat the oven to 350 degrees.
In a mixing bowl, combine the ingredients for the cake, and blend well until a smooth batter has formed.
Pour the batter into an even layer in a well greased 9×9 baking dish.
Bake for 25-30 minutes or until browned around the edges and completely cooked through.
Let the cake cool to room temperature.
Mix together the ingredients for the icing in a bowl until smooth and creamy.
Add the icing to the cake in an even layer.
Freeze the cake for 1 hour.
Slice the cake into 16 evenly sized mini carrot cake bites.
Enjoy!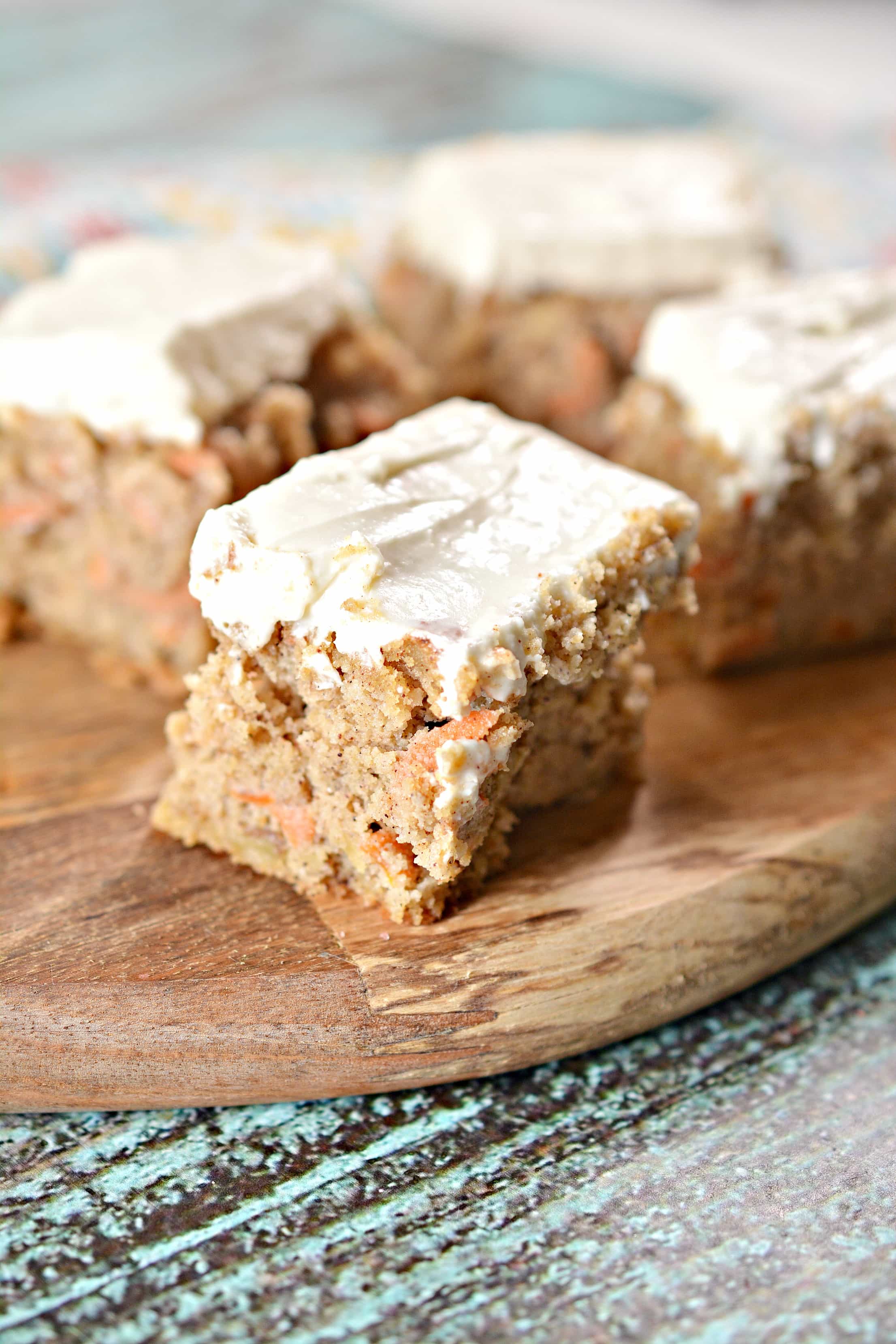 Nutrition Facts:
Nutrition Facts
Servings: 16
Amount per serving
Calories
186
% Daily Value*
Total Fat 17.4g
22%
Saturated Fat 10.3g
52%
Cholesterol 69mg
23%
Sodium 47mg
2%
Total Carbohydrate 10.3g
4%
Dietary Fiber 2.3g
8%
Total Sugars 6g
Protein 3.5g
Vitamin D 5mcg
26%
Calcium 46mg
4%
Iron 0mg
2%
Potassium 102mg
2%
Pin for later: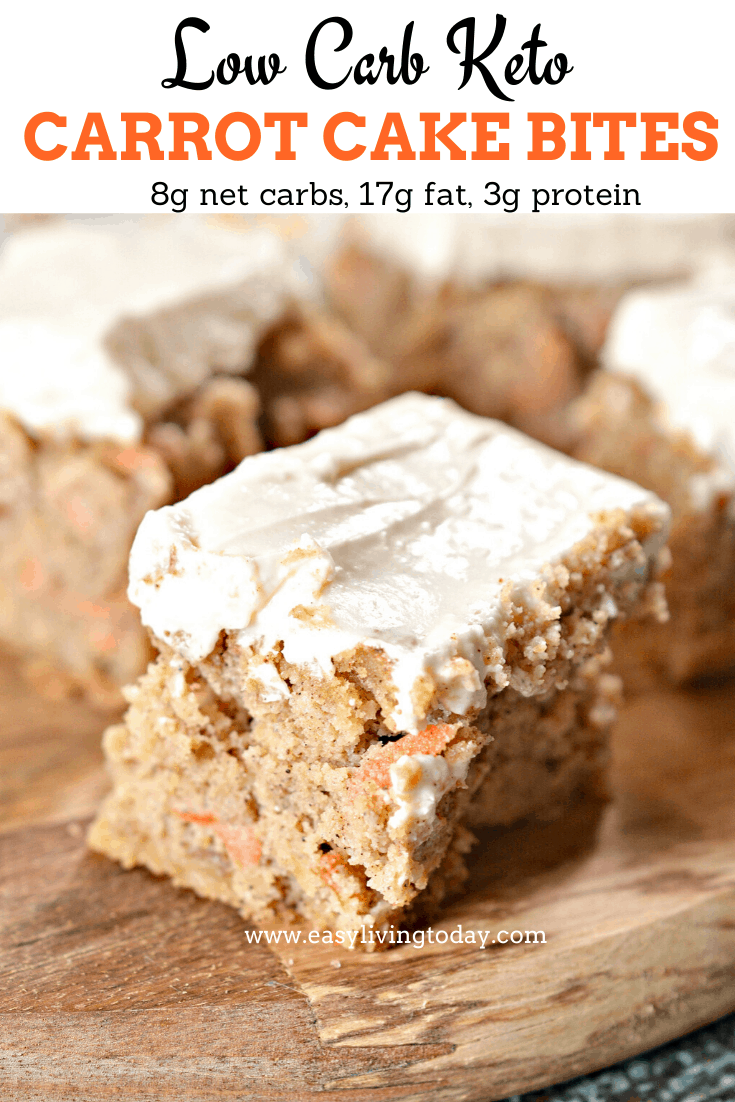 Xoxo,

Jessica

This post may contain affiliate links to help our readers find the best products.