Zero carb foods are sanity savers when you are on keto or any other low carb diet. Those moments when you are hungry but already hit your carb intake, these make perfect snacks- either on their own or a mix of a few of them.
Remember, though, these have zero carbs (some have less than one gram of carbs) the way they come. If you start adding sauces or anything else, that changes things.
However, there are also ton of zero carb spices you can use on your protein.
Also, still make sure you are reading the labels because depending on the brand they may have added sugars.
Happy zero carb eating!
101 Zero Carb Foods & Drinks for Keto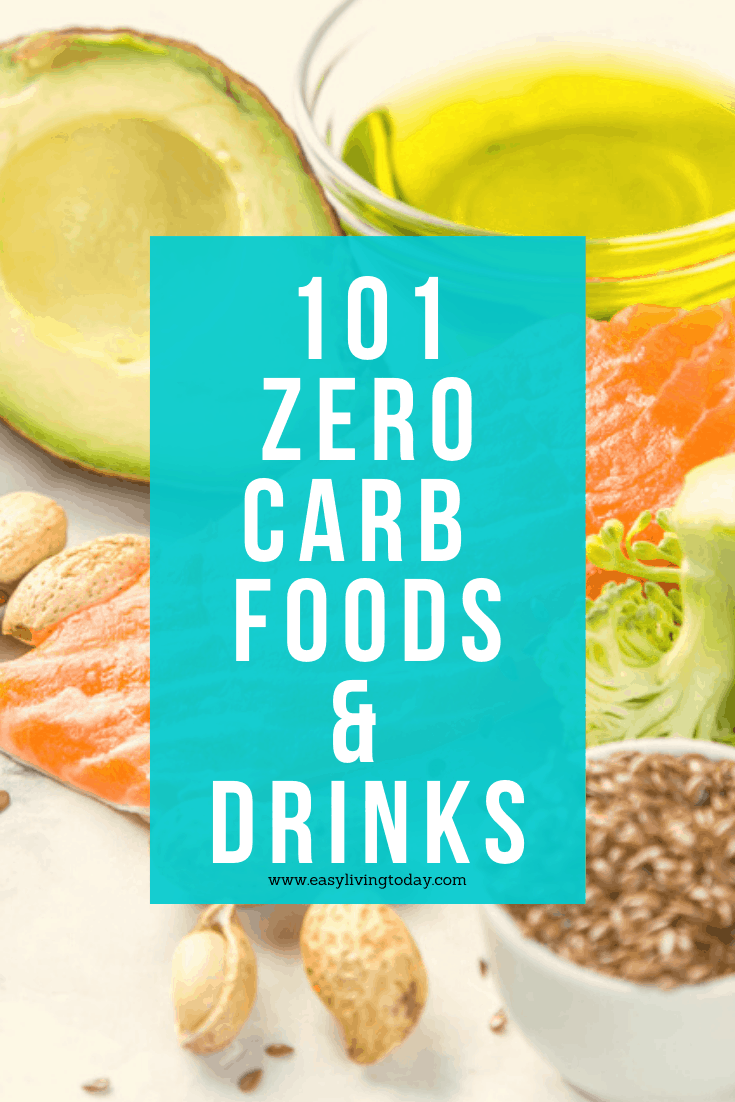 Pickles
Chicken
Shrimp
Salmon
Crab
Butter
Parmesan cheese
Mozzarella cheese
Cheddar cheese
Provolone cheese
Cucumber
Lettuce
Spinach
Bok choy
Mustard
Full fat mayo
Eggs (just 0.5g carbs)
Olive oil
Pork
Veal
Beef
Tuna
Cod
Catfish
Bass
Lobster
Squid
Oysters (0.3 g carbs)
Celery
Chorizo
Pure beef hot dogs (check the label, not all are 0 carb)
Pure turkey hot dogs (check the label, not all are 0 carb)
Muenster cheese
Pepperoni
Bacon (check label, varies by brand)
Salchichas
Bass
Bone broth
Seaweed
Trout
Smoked fish
Ground beef
Ground chicken
Ground pork
Fish canned in water
Sausage (plain, make sure it's not maple or has any added sugar)
Salami
Pork belly
Ribs
Corned beef
Potted meat
Shirataki noodles
Duck
Bison
Smoked meats
Queso caribe
Salchichon
Chihuahua cheese
Sour cream (0.3 g carbs)
Full fat whipped cream
Mussels
Arugula
Olives
Gouda cheese
Nopales
Mushrooms (0.5 g carbs)
Brie
Cream cheese
Goat cheese
Ricotta cheese
String cheese
Homemade cheese chips
Tartar sauce
Chives
Basil
Dill
Oregano
Lard
Coffee
Club soda
Tea
Water
Gin
Rum
Vodka
Tequila
Scotch
Whiskey
Brandy
Cognac
Xoxo,

Jessica

This post may contain affiliate links to help our readers find the best products.