I give this product 2 out of 5 stars.

I really, really, really wanted to love this item. Especially because if I loved this item, it would have meant I got to sleep at night or had time to do chores while my little one napped. Unfortunately, it didn't work out… at all.
After reading countless reviews and recommendations, the zipadeezip sounded like exactly what I needed. My son started to hate being swaddled over night and would throw a fit every time I swaddled him. I decided to spend the $46 (including shipping) on the zipadeezip. Let me tell you, that money could have been better spent. He only napped 20-30 minutes at a time while wearing it. Then, at night, he went from sleeping 10 hours straight to waking up every 2.5-3 hours! It was pretty awful.
I put him back in his woombie the next night and he slept 10 hours! I thought maybe he just had a bad day/night when I tried the zipadeezip, so I gave it another try during naps and bedtime the next day. Again, he was waking up every 2.5-3 hours at night and only take 20-30 minute naps. I gave it a week before I completely gave up. It just didn't work for us at all. The entire week he woke up every 2.5-3 hours. The next day we went cold turkey with no zipadeezip or swaddle of any kind. He slept 8 hours the first night without it. By the third night with no swaddle or zipadeezip, he was back to sleeping 10 hours.
The problem is it does nothing to prevent the startle reflex, which is what wakes them up. And by the time the reflex is gone, you just don't need it. It's really just an overpriced pajama.
I did give it 2 stars because it is well made, is warm, has a great pocket that covers the zipper, and keeps their arms covered and warm. However, none of that justifies $46. You might as well just get a $10 sleep sack and a pair of mittens. It just didn't do what it claims to do, it actually made things worse for us. It was definitely a transition attempt gone wrong.
I also tried reaching out to Zipadeezip about it to see if they had any suggestions, but they never responded. So, the poor customer service was another issue for me.
Have you found anything that works for transitioning from the swaddle?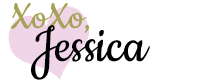 This post may contain affiliate links to help our readers find the best products.