At some point, someone decided that it would be best to wait until you are three months to announce your pregnancy. The reasoning behind this is because that is when you are more likely to be in the "safe zone" since your chances of miscarriage decreases drastically.
But, here's the thing: no matter what happens with my pregnancy, I am still pregnant. I am still growing a baby. I still love every bit and piece of what is growing inside of me. So, really, why would I wait?
If something did happen to go wrong (knock on wood), I wouldn't want to have to go through that alone while pretending everything is okay. It would be too much for me to hold in. I've been through a miscarriage before, so I say this from experience.
Speaking of holding things in, I have a big mouth. I can't keep my own secrets. I'm an open book. I am way to excited to hold this in for another two months. There was just no way. I would literally explode!
I also hate having to dodge events without being able to give a real explanation. There are always birthday parties, holiday parties, girls night outs and other random things that pop up along the way. Being pregnant, exhausted, and sick at a party with people trying to hand you drinks and then having to lie about why you can't have a glass of wine is just plain exhausting. Then you risk your friends getting angry because you're not attending their events for what doesn't seem like a legit reason to them. It's just too much, I'd rather not.
And considering I got pregnant right before the holidays, I knew I would be dealing with questions about why I'm not drinking or eating all of the carbs (I had gestational diabetes with my last pregnancy, so I'm being careful from the beginning this time around). I literally have Thanksgiving, Christmas, and NYE before I hit 3 months – and we celebrate each holiday twice (once with my family and once with my in-laws). Not to mention my birthday falls right in between the middle all of that as well.
Last but definitely not least, when people know you are pregnant they want to help. And being pregnant with a 10 month old is exhausting. So the extra help is wonderful. I've had people watch my son for a little while so I can rest or bring over food so I do not have to worry about cooking. That would not have been happening if they didn't know I was pregnant!
So, all in all, announcing early was the right decision for me. Of course, this is different for everyone and we all have our reasons- these are just mine.
Just know that if you do decide to announce early, there is absolutely nothing wrong with it!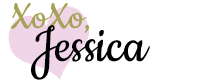 This post may contain affiliate links to help our readers find the best products.