I completed my first week of my postpartum weight loss journey! There is not a huge difference, but it's a step in the right direction! I eased my way in to it and my body had to adjust to working out again, but I lost 3lbs and can see some change!
These are the things I did the first week:
– 20-30 minutes on the elliptical, five times.
– Only drank water, no drinks with calories
– Ate more fruit and less junk
I know it wasn't much, but it was quite a change from what I had been doing for the past year! Seeing a change definitely has me excited to keep going and add to my exercise routine. This week I will add in strength training and see how that goes.
Wish me luck!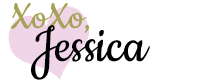 This post may contain affiliate links to help our readers find the best products.