So, you have probably noticed that I haven't updated my weight loss journey in about two weeks. That is because I started birth control (pill) and my goodness did I gain weight! I gained 11 pounds the first two weeks I was on birth control. Despite my best efforts, eating healthy, and working out a ton, the weight just will not budge.
I knew this could be a side effect, but I never thought it would happen to me! But here I am… 11lbs heavier!
Does anyone have experience with this? I would love to hear about it as I try to get out of this plateau.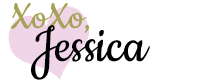 This post may contain affiliate links to help our readers find the best products.