As a first time mom, when my son was born I had no idea what to expect. I knew it wouldn't be easy, but I definitely think it would have helped to know what to expect. So, let's discuss what to expect the first two weeks with a newborn and hopefully it will help!
– Growth spurts. Oh my. No one told me about this. I didn't realize how many growth spurts babies have. We dealt with our first one when he turned one week old and it lasted three days. That was three days of lots of crying and lots of breastfeeding. I was breastfeeding most of the day, and if I took him off he would cry bloody murder. Then at two weeks old he went through another one that lasted an entire week. It's exhausting, but it's normal. Just prepare for it. Know that the baby will sleep less because they will eat more frequently. Also know that it will pass. Since I was breastfeeding, I prepared a section on the sofa just for breastfeeding. I kept water bottles, snacks, my nursing pillow, blankets, his pacifier, breast pads, my iPad, and the TV remote there. I made sure I had entertainment and food while I was stuck on the sofa for seven days straight.
– Breastfeeding is hard. I had no idea how hard it would be to breastfeed. It hurts, the baby will not always latch perfectly, you worry that the baby is not getting enough milk and you have no way to know for sure, it's time consuming, and it's exhausting. I felt like my little one was constantly on my breasts and I had no time for myself. There were so many times I wanted to give up and just give him formula, but I kept reminding myself why breastfeeding was best for the both of us. Whenever you feel like giving up, just remember all of the health benefits and how much better breast milk is for your little one (read about all of the benefits here).
– Baby may breathe funny. I got scared so many times because my little one would snort and wheeze while he was breathing. I called my pediatrician like five times. I thought he was getting a cold or had an allergic reaction to something. Nope. It's normal. They're still adjusting to life outside of the womb and are still learning to breathe.
– The exhaustion is real. I got to the point that I was happy if I got two hours of sleep a night. Some people are lucky and have a baby that sleeps 3 hours at a time, others are not. You really will be exhausted and it can make you very emotional. It gets better. At 6 weeks my son was sleeping 4 hour stretches. Getting him in to a routine helped a lot. We bathe, feed, swaddle, and then put him to sleep and we get longer stretches than on the nights we forget.
– Baby Blues. I never thought I would have this problem, but it definitely hit me hard. I cried several times within the first two weeks, but it does get better. Don't get me wrong, I love my baby more than anything- but my hormones were all over the place, he was crying, I couldn't always help him, I didn't know if he was sick, I was exhausted, I was scared- it made me cry… a lot. If it lasts more than two weeks, it can be post partum depression and you should let your doctor know immediately.
– Day and night confusion. Baby might sleep all day, and stay up all night. It helps to keep the lights on during the day and some noise in the background, but you don't want to overstimulate him or let him get overtired either. If the baby gets overtired, it will be a lot harder to get him to sleep. Then make sure all the lights are off and the environment is calm at night.
– You will not have much time to get things done, so have a plan for when baby naps. Baby will likely not be on a schedule, so when he/she falls asleep you need to know what you need to do; and do it fast. Put baby down and take a quick shower before he wakes. Wash the dishes, mop the floor, do the laundry, cook dinner, whatever it is just be prepared to only have about an hour to do it- if you're lucky.
– Learn how to swaddle before baby arrives. Practice on dolls and stuffed animals. Practicing on baby can get frustrating for the both of you. Swaddling will help them sleep because they will not startle themselves, so it is definitely worth the practice. You can invest in a velcro or snap swaddle, but some babies (including mine) can get right out of those.
– Keep gripe water on hand. It was a life saver for us. Unfortunately, we only had a sample and when we realized how much it worked we drove all the way to a 24/7 pharmacy just to get it. It helps baby with gas problems and it is all natural.
– Hiccups and sneezing are normal and it will happen all the time. It got better for us around 5 weeks.
– Watch and learn the 5 S's to help soothe your little one. Go on youtube and look up "The Happiest Baby on the Block." This helps a lot when you cannot figure out why your little one is crying. This is worth watching before your baby arrives because you probably will not have the time once he/she is here. It's basically swaddling, side or stomach position, shush, swing, and suck- and it works.
If there is something you feel is missing, feel free to add it in the comments!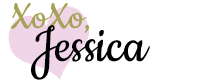 This post may contain affiliate links to help our readers find the best products.