Today I begin my postpartum fitness journey, and I have a long way to go! I will not be going to a gym and will only use the equipment I have at home (pictured above). I will also be tracking my progress with my Fitbit.
Unfortunately, I had a rough pregnancy and did not work out or eat the greatest. Needless to say, I gained more wait then I had hoped and am now trying to get back down to my pre-pregnancy body.
I was so embarrassed when I took this picture and was debating if I should post it or not. Then I realized I have nothing to be embarrassed about. My body went through 9 months of change and it created something amazing. I'm proud of what my body accomplished, especially through all of the struggles. My stretch marks remind me of the joy I had every time I felt my baby kick and the incredible way my body gave him life.
Right before this pregnancy, I had a miscarriage. I was still holding on to extra weight from that pregnancy and then gained more weight from the depression of the miscarriage. Then I got pregnant very soon after and gained a lot more weight. When I had the baby, I lost about 25lbs in two weeks. Now my goal is to lose 25 more. I want to feel comfortable in a bathing suit by summer, so I know I have to work hard!
I will be updating my blog every week with my weight loss journey and would love to follow other people who may be going through the same thing. Please leave a link in the comments if you have one!
Wish me luck!!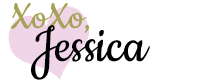 This post may contain affiliate links to help our readers find the best products.