When I was pregnant, I was totally obsessed with designing and decorating my son's nursery. The moment I found out we were having a boy, I went shopping for a crib. Of course, I fell in love with a grey crib when I originally wanted white. That meant every idea I had for the nursery went out the window.
This is when we first put the crib together. The room was a gross salmon-ish color that I needed to get rid of (came with the house).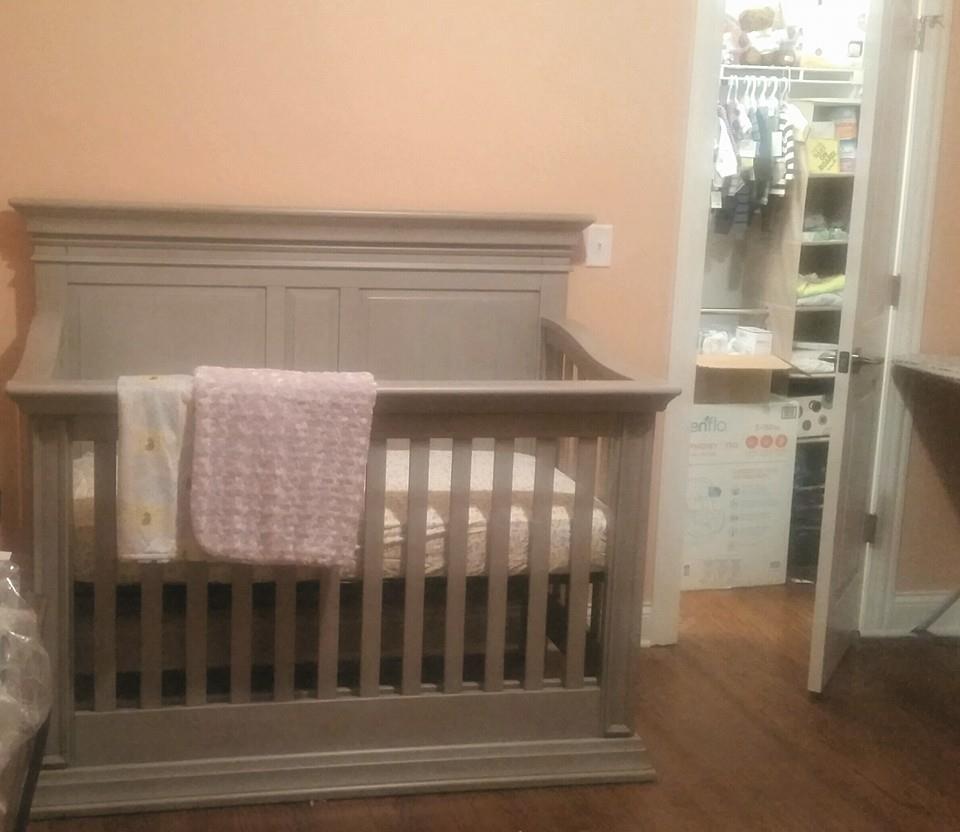 The first thing we did after building the crib was paint! It made me feel so much better when I would look at the room. The old color was giving me anxiety. Look how much fresh paint can change a room!! When I bought the paint at Lowes, I found a rug that matched perfectly and had to take that too.
(Quick note on grey paint: it can have a lavender tint and make your room look purple! I almost had a heart attack when our original gallon of paint made the room look purple when it was supposed to be grey! I quickly learned that you should always take an item with the exact color you want to the store and have them color match it on their computer. I took a knob from the dresser, which matches the crib.)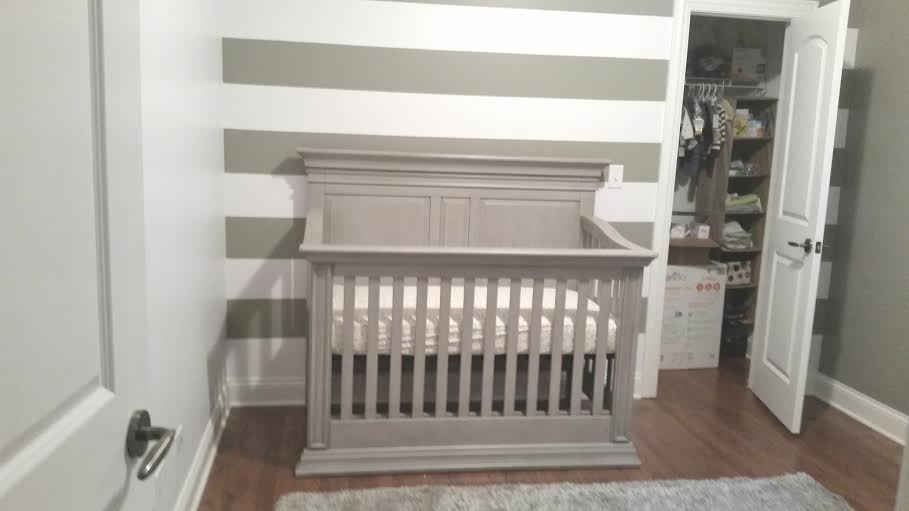 Once we painted the room, I was constantly shopping for decor to match the room. And here is what I came up with, ta-da! :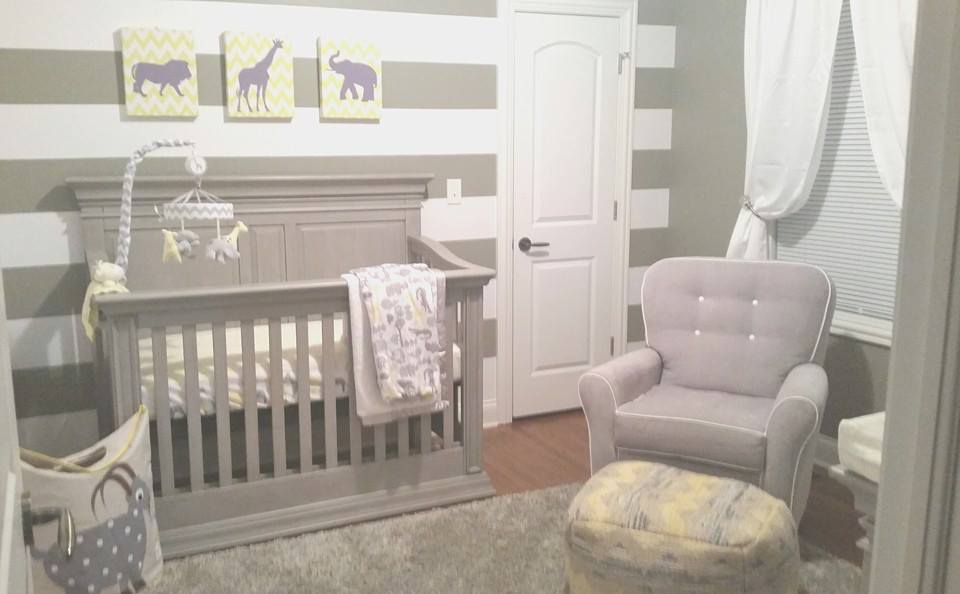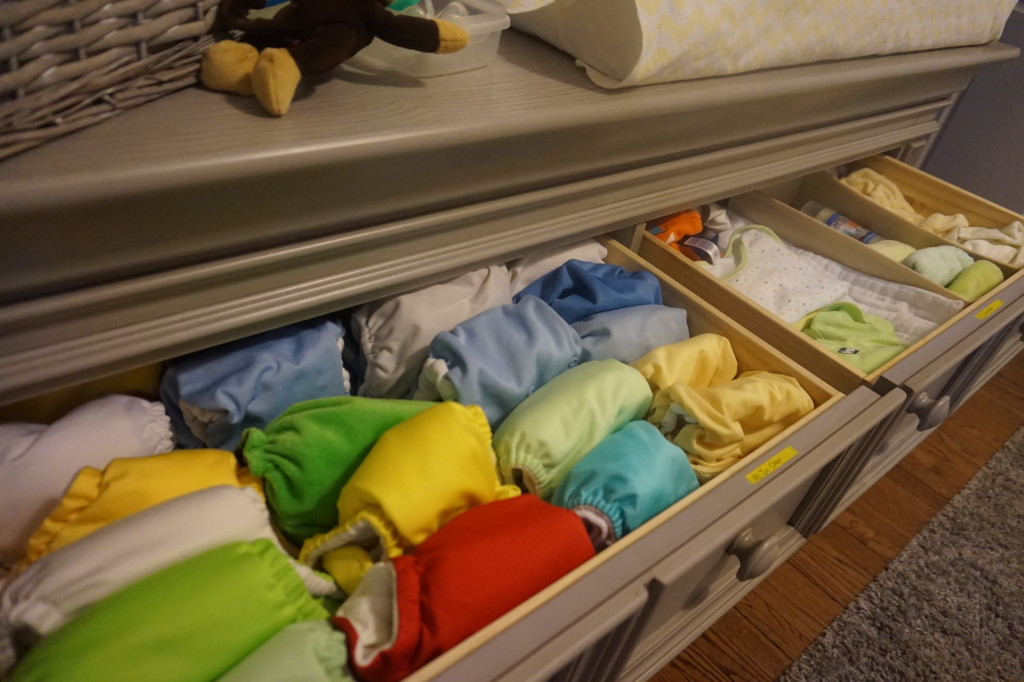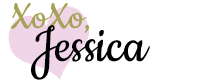 This post may contain affiliate links to help our readers find the best products.