This is extremely easy to make and tastes delicious. Even my picky husband always go back for more! It's one of those things that you usually always have the ingredients for. It is also very filling!
Ingredients:
– 6 chicken cutlets or 4 chicken breasts (I use cutlets because it's faster since I do not have to flatten or cut them)
– Italian bread crumbs (Enough to bread all of your chicken)
– Salt and pepper to taste
– 1 egg
– 2 or 3 tablespoons of milk
– 1 jar of your favorite tomato based pasta sauce
– Shredded mozzarella cheese
– Grated parmesan cheese
– Olive oil (Enough to pan fry all of your chicken)
Instructions:
Preheat oven to 375 degrees

Heat oil in a skillet

Scramble egg and mix in milk

Season chicken with salt and pepper to taste.

Dip chicken in egg and milk mixture (This will help the breading stick)

Roll chicken in bread crumbs until completely breaded

Fry breaded chicken in oil until golden on both sides (Do not cook chicken all the way through, you will finish cooking it in the oven.)

Pour some of the pasta sauce on to the bottom of the baking dish

Place chicken breasts in casserole dish and pour the rest of the pasta sauce over the top of them. (Save some pasta sauce for the actual pasta if you plan on making pasta as a side, but you will not need much as the sauce from the chicken will be plenty.)

Bake until chicken is cooked through (About 30 minutes)

Top with mozzarella and parmesan cheeses

Bake until cheeses are melted and bubbly (About an extra 10 minutes)

Use a spoon to remove any excess fat that may have collected

Serve over spaghetti or linguine

Enjoy!
I add a side of pasta and bread to mine. This time I made homemade cheddar biscuits, I will update this with the recipe for those soon. 🙂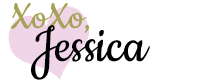 This post may contain affiliate links to help our readers find the best products.