Chocolate strawberry banana stacks are a very simple, delicious and quick snack to make!
It is also full of healthy ingredients and a great snack for even the pickiest of little eaters!
Aside from the freezing at the end, it only takes about 10 minutes to make, if you include the freezing (although you're just waiting) it's just 40 minutes total.
Chocolate Strawberry Banana Stacks Recipe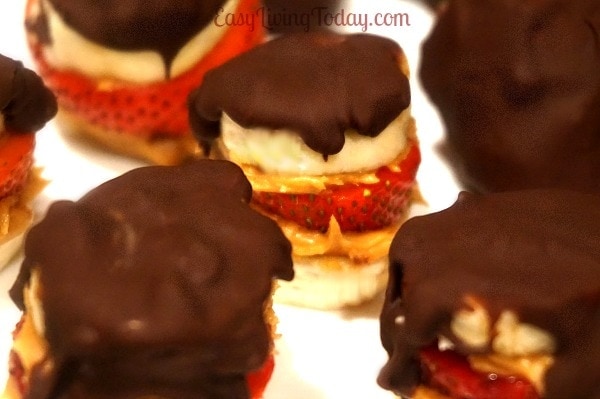 Chocolate Strawberry Banana Stacks Ingredients: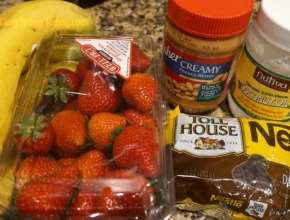 Viva Labs – The BEST Tasting Certified Organic Cacao Powder, 1 LB
 Carrington Farms Organic Extra Virgin Coconut Oil, 54 Ounce
&
Chocolate Strawberry Banana Stacks Directions
Slice the strawberries and bananas to your liking.
Add peanut butter in between slices and then stack them.
Melt the chocolate with a bit of coconut oil. (I made my own double boiler  and melted it this way.)
 Spoon the melted chocolate and coconut oil over the stacks.
 Freeze for 30 minutes and serve!
Enjoy!
I had some leftover chocolate and made chocolate covered strawberries with those. Mmmmm! 🙂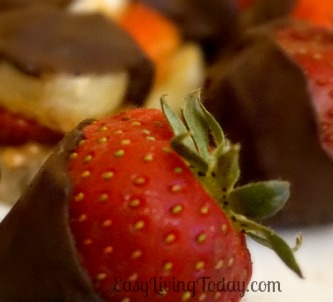 Even Rocky was stalking me in the background!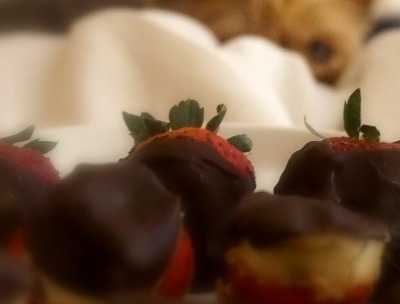 More Clean Eating Snacks
Simple Clean Eating Meal Plan for Beginners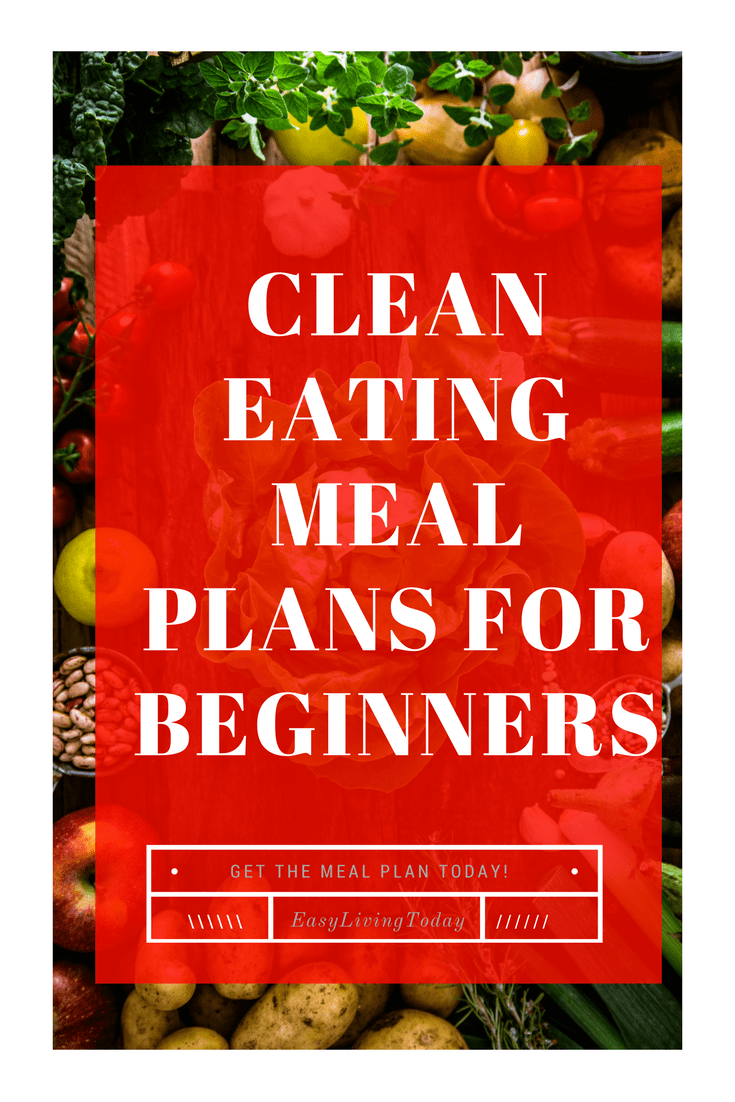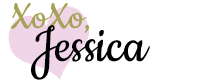 This post may contain affiliate links to help our readers find the best products.