On 1/15/15 I met the love of my life. I was due on 1/26/15, but because of my gestational diabetes, I was supposed to be induced at 39 weeks on 1/20/15. I thought for sure, if I didn't have to be induced, that I would be one of the moms that goes up to 42 weeks. Therefore, I was positive that my baby would not come before 1/20/15. I had my entire week planned out; I would clean up the house, prep a few freezer meals, finish up the nursery, do groceries, etc.
I had heard horror stories about inductions, so I was doing everything to prepare my body for the induction. I wanted my cervix to open up so that I wouldn't have a failed induction and end up with a c-section. Being induced was already so far off from the birth I had imagined when I became pregnant. I imagined a natural water birth and being able to walk around while laboring. Well… let's just say that didn't happen.
To prepare for the induction I had been eating six dates a day, bouncing on an exercise ball for an hour a day, eating pineapples and mangos daily, drinking three cups of raspberry red leaf tea a day, walking 30 minutes a day, and squatting daily. (As I am writing this with my 2 week old next to me, I can't believe I ever had that much time in a day!).
On 1/13/15 I went in for my 38 week appointment. I was exactly 38 weeks and 1 day. I had an NST that looked fine and an ultrasound that showed my baby's head was still pretty high up. My OB did a cervical exam that seemed extra painful (this was my 5th exam) and told me that I was still 1cm dilated and 50% effaced, which I had been at for 3 weeks already. When she was done with the exam she said "I was going to stir things up in there but you looked too uncomfortable." I assumed she meant she was going to strip my membranes but didn't, so I didn't question it. The OB said it didn't look like anything would be happening soon and that she would be seeing me at my induction. I went on with my day assuming I would be having my baby on 1/20/15 and still had time to do chores.
I had been losing my mucus plug for three days already, but after the cervical exam I noticed I started losing a lot more. I then started cramping when we got home and ended up laying in bed the rest of the day. Eight hours after my cervical exam, I started having contractions that I couldn't sleep through and were very uncomfortable. I was then convinced that she started to strip my membranes without telling me and it was putting me in to labor. After about 16 hours of trying to function and get some chores done, I told my husband we had to go to labor and delivery. My contractions were 2-3 minutes apart and the contractions were extremely painful.
The drive to the hospital was awful. It was just a 20 minute drive, but being stuck in a seat with a seatbelt on through the contractions was horrible. We finally get to L&D and I was definitely having contractions and the monitor was reading them at 2-3 minutes apart. However, I was still only 1cm dilated and 50% effaced! I thought I was going to lose it. After all of that pain there was no change. I also thought they were just going to send me home even though I was still in pain.
My baby's heart rate was higher than average the entire time though, which worried them and they wanted to keep watching him. Then they noticed his heart rate starting to drop with my contractions and they started to worry some more. Because of this, they ended up deciding to keep me because of his heart rate.
About two hours later, I was finally starting to progress. I was 2cm dilated and much softer. They finally started believing that it was real labor. I was in so much pain for so long, that this is when I decided that going all natural was not for me. I asked for drugs and they said that because of the baby's heart rate I could not get anything until I was 4cm and able to get an epidural. About four hours after checking in to L&D, I finally got the epidural! It was amazing, I instantly stopped feeling the contractions. I even had to keep asking them if I was having contractions because I couldn't feel them and was worried that my labor would stop.
About 20 minutes after I got the epidural, my water broke on it's own. I got so excited because I thought once your water broke things would speed up and baby would be here soon. Nope, not in my case. I reached 5cm and then stopped dilating and baby's head started going back up. They tried to give me pitocin to keep things moving, but the baby did not react well to it and they stopped it (with the epidural, I could not feel anything when I was on pitocin, so it did not hurt me anymore than regular contractions).
A few hours later, at about 7:30AM, my OB came in to the room and told me that my labor was stopping and seemed to be going backwards. My cervix was even starting to harden up a bit. Since the baby's heart rate was still funny and he wasn't reacting well to the pitocin, they recommended an emergency c-section. A part of me wanted to wait it out and say no to the c-section, but the other part of me was already so tired and worried about the baby that I just went with it.
They took me to the OR and it was the scariest thing I had ever experienced. I immediately started crying. It was freezing in there, it was ridiculously bright, the room was filled with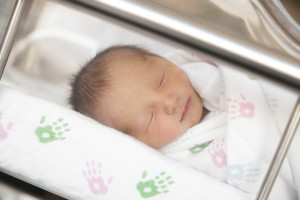 people, and I was extremely shaky from all of the drugs. They also did not let my husband in the room until they had finished prepping me. Finally my husband comes in, they put the sheet up so that we cannot see the surgery, and they got to work. I did not feel any pain, just some pulling and tugging. About ten minutes in to the surgery, I could already here my baby boy crying!
He was born at 9:02AM at 6lbs 13oz and 19 inches. The saddest part for me was that I did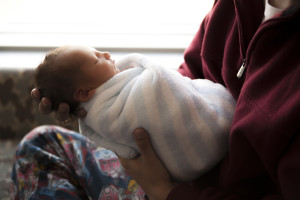 not get to see him right away. I was so jealous that my husband got to get up and go carry him and spend time with him, while I still had to be closed back up. It took about another 30 minutes for them to close me up and for me to finally see my baby. Even then, I still couldn't hold him because I was too shaky from the drugs. I was definitely emotional and crying because I just wanted to be able to hold my little one and bond with him.
Finally, when we got to recovery, I was able to hold him and breast feed him. I was also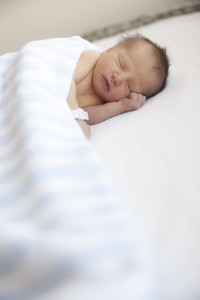 extremely hungry and thirsty, but all I could have for 10 hours were ice chips! With the drugs, I still did not really feel any pain until I left the hospital and did not have them constantly giving me drugs.
It was definitely not the birth I had imagined or dreamed of. However, it led to a healthy and amazing baby. At the end of the day, I am just happy to have my baby boy in my arms and to know that he is healthy. His precious face made it all worth it and I would do it all over again if it led to him.
I still do not know if my OB stripped my membranes or if it was just an extra rough cervical exam, but I am convinced that the exam is what led to me going in to labor at 38 weeks and 2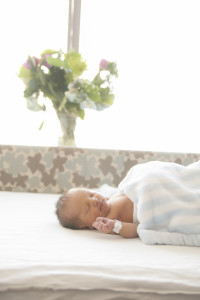 days. Now, at 2 weeks, my son has gained all of his birth weight back and then some. He is now 7lbs 1oz and very healthy.
When your time comes, make sure you are ready for anything and everything. Things may go as you planned, but they may not. Just know that you are not a failure because something didn't go exactly as planned. Plans will keep changing even when you are caring for your newborn, and that's totally fine. Sometimes we think we know it all when we really have no idea! Just remember that the blessing at the end is definitely worth it all. <3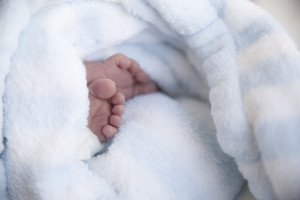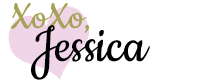 This post may contain affiliate links to help our readers find the best products.