Breastfeeding isn't easy and there may be days you feel like giving up, but if you can stick it out it's worth it. Here's why:
Benefits for baby…
– Get sick less and have lower risk of allergies
– Lower risk of obesity and diabetes
– Lower incidence of SIDs
– Reduced risk for ear infection
– Reduced risk for gastroenteritis
– Helps with brain development
– Helps strengthen and develop their immune system better than any other substance
– Helps them respond better to immunizations
– Optimal oral development
– Protects them against respiratory infections
– Have been associated with enhanced performance on cognitive development tests
– Less likely to be hospitalized with pneumonia or bronchiolitis
– Decreased risk of lower respiratory tract infections
– Comforting for baby
Benefits for mom…
– Weight loss
– Lowers your risk of ovarian and breast cancer
– It's free!
– It's convenient since you never have to wash bottles (unless you pump) and you never have to worry about running out of formula.
– Helps with bonding
Remember, if you have trouble with latching or anything of that sort- you can exclusively pump and most of these benefits will still be there! Your insurance should also cover a free breast pump for you!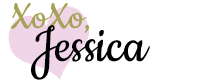 This post may contain affiliate links to help our readers find the best products.