I know this is kind of random, but I am having a hot chocolate bar for my sons birthday party and thought I'd share this.
It is adorable for holidays, special occasions, and just because!
Plus it'll make your coffee or hot chocolate look like something out of a swanky coffee shop, for a portion of the price!
All you have to do is spread whipped cream onto parchment paper, freeze the whipped cream and then use cookie cutter to get desired shape.
Christmas trees for Christmas, hearts for Valentines Day, bunnies for Easter, Batman just because… you get the picture!
How easy and cute is that?!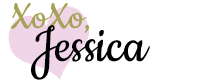 This post may contain affiliate links to help our readers find the best products.