Whether you need more money for bills or want to take your family on vacation, to anything in between, there are some pretty simple ways to make extra money fast.
Whenever money is tight, these are my absolute go-to's and have earned me over $1,000 a month!
5 Easy Ways to Make Extra Money FAST!
Join Focus Groups

You can make some good side cash off of these! All you have to do is show up to a focus group and give your opinion on their product; sometimes you can even do them online.

The minimum I have been paid is $50 an hour and these are usually about 90 minutes to 2 hours. Now I only accept surveys that pay at least $100 an hour because I have gotten better at finding them. I made all of my holiday money doing two surveys, I made $500 for a total of 3.5 hours!

I have even been apart of focus groups that pay $600 for 3 hours!

Payment usually comes in the form of a Visa gift card, but you can take cash out at an ATM (with fees that usually come out to about $7, of course).

Or you can just use the gift card at the gas station, grocery store, Amazon, or whatever you decide to use it on. There are also some that pay you by cash or check, it just depends on the company.

Unfortunately, I cannot recommend specific focus groups because they vary from city to city. However, a simple google search of focus groups in your area should pull up some companies you can sign up for. You can also find some on craigslist, just make sure they have a legit website you can sign up on.

Sell Stuff on eBay

Clear the clutter. Let go of things you have been hanging on to and never use.

Seriously… if it's been sitting in your closet for two years waiting for the perfect occasion, it's time to get rid of it.

I made over $1,000 in 2 weeks just selling things I wasn't using.

Remember, one mans trash is another mans treasure. I even sold old cell phones that I hadn't used in years. Cell phones with water damage and cracks that I thought I would just throw away, well- there are people that are just looking for parts! Old purses, clothes, shoes, baby stuff, you name it and there is someone who will buy it!

Make sure you charge for shipping, though. If you do not charge for shipping, you can lose around $5 on top of the eBay and paypal fees. These fees do come out to about 15% of your sale and was hard for me to swallow at first, but who was I kidding?! I wasn't making any money off of it sitting around my house anyway!

Also, USPS will deliver free boxes to your house and will also pick the packages up from your house and ship them! You do not even have to leave your house to ship the items you sell. Just print the shipping label on PayPal and then schedule a pickup on the USPS website.

Easy!

Extreme Couponing

You can actually get things for free and even get money back for stacking coupons! A friend of mine will buy a ton of stuff and instead of paying, she will get like $6 back- it's insane!

If not, you can get them for dirt cheap and it will end up saving you money on things you were going to buy anyway!

Some people even do all of this couponing and then sell the stuff they don't need on Facebook garage sales or in Facebook groups they've created. It's a win for everyone, because even those who don't want to coupon get the stuff much cheaper than in-store.

You can get coupons online, through manufacturers, in the newspapers, and download couponing apps.

Go in to the store with a game plan, knowing exactly what you are going to pay for an item or what you are going to get back. Don't be me and go to Target to get $3 back and end up spending $200 on who knows what.

Open a Shop on Etsy

If there is something you are good at making, sell it on Etsy! People love unique items, and Etsy is the best place to find them. Here are some thought starters:
– Do you sew?
– Make beautiful Christmas cards?
– Make handy printables?
– Are there any crafts you can do that are small enough to ship?
– Make logos? Web design?

Freelance

What are you good at? Can you do taxes on the side? Are you always at the gym and can pick up a few personal training clients? Are you an amazing cook that can cater a few parties? Do you love baking and can sell cakes or other baked goods for special events?

If there is something you are good at, sell your services!

You will usually be able to charge less than the bigger companies and that will make people want to come to you instead.

Spread the word to all of your friends and family and have them spread the word as well. Before you know it, you just might have a few people calling you up!
What ideas do you have for making extra money? I would love to hear them!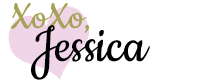 This post may contain affiliate links to help our readers find the best products.